Bhubaneswar, Odisha, April 18, 2023: Due to the ongoing heatwave, Chief Secretary Pradeep Jena declared all government, aided, and private schools up to Std. 12 as well as Anganwadi Centres in Odisha to be closed on April 19 and 20.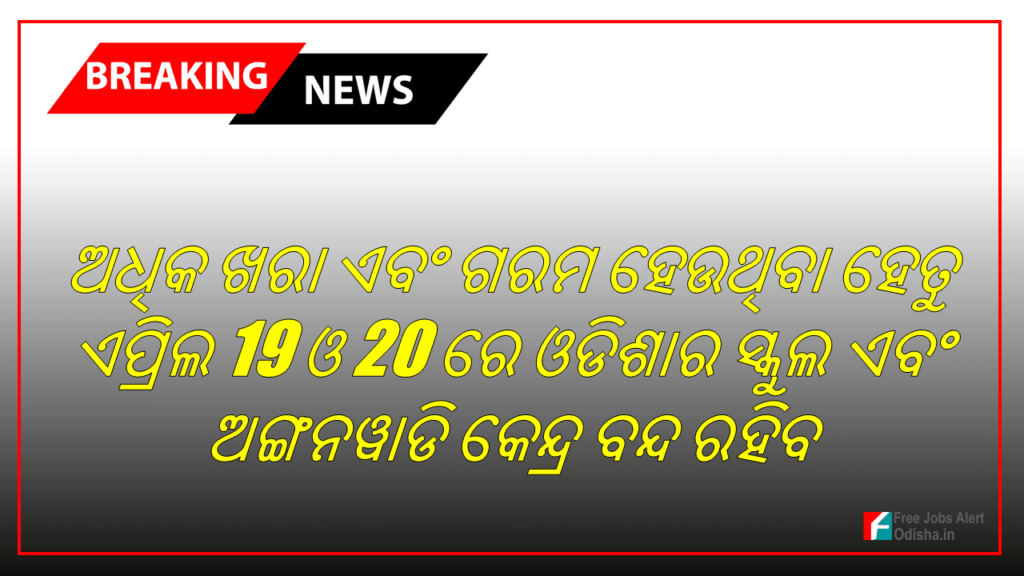 In his tweet from April 18th, Jena highlighted the importance of taking measures because of the high heat in many areas of Odisha, where temperatures regularly exceed 40 degrees Celsius. The choice is intended to protect both staff and students' safety and wellbeing.
Authorities are keenly watching the situation as the heatwave conditions persist in Odisha and other regions of the country. The shutdown of schools and Anganwadi Centres will be expected to bring relief.
All Govt, aided and private schools up to Std-12 and all Anganwadi Centres in Odisha shall remain closed on 19th and 20th April due to prevailing heatwave conditions. @CMO_Odisha @IPR_Odisha @SMEOdisha @WCDOdisha @SecyChief

— Pradeep Jena IAS (@PradeepJenaIAS) April 18, 2023