Candidates who want to serve the nation being security personnel can opt for CRPF Constable Job. The CRPF (Central Reserve Police Force) is an armed paramilitary force under the Indian Government. It is the largest Central Armed Police Force (CAPF) in the world. They maintain the internal security of the nation. You may find this personnel in Naxalite or border areas. In 1939, CRPF was established as the Crown Representatives.
Candidates of both gender, male and female, from 12th grade to graduate level can apply for various CRPF posts. However, female candidates get an entry in selected posts only. The Central Police Organizations (CPO) recruits CRPF officers.
Aspirants go through the entrance test, medical and physical test, and an interview round to get selected. Let's dive into the content to know about CRPF Personnel eligibility and its career prospects.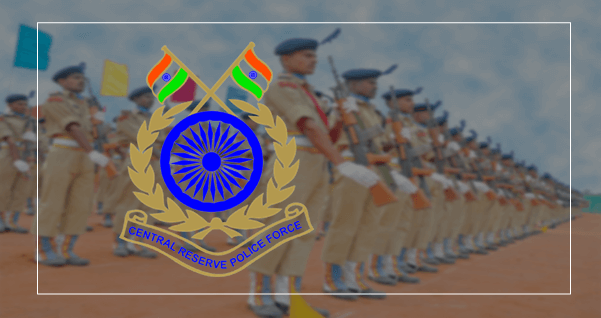 Eligibility Criteria of becoming a Central Reserve Police Force (CRPF) Personnel
Interested candidates must have passed the 12th-grade exam or an equivalent examination to become CRPF personnel. The aspirant who don't know the CRPF Constable Eligibility must be aware that this general eligibility criterion is applicable for all CRPF posts. Apart from that, candidates must have a fast typing speed in Hindi and English. They must be able to type 35-40 words in English and 25-30 words in Hindi.
Eligibility Criteria
The age of candidates must range between 18-27 years.
The minimum required height for male candidates is 170 cm. The minimum height required for female candidates is 157 cm.
A good eyesight vision
Any candidates with physical defects like flat feet, knock knees, or squint in the eyes will be ruled out.
Candidates must qualify for the written examination, typing test, and interview round to be eligible for CRPF jobs. Those who want to serve in a constable position must be well versed with CRPF Constable Syllabus to clear the examination.
Types of job roles offered in CRPF
Candidates are offered multiple job opportunities. However, the eligibility criteria of different job profiles differ respectively. Aspirants can serve as CRPF personnel in the following job profiles:
Assistant Commandant: This personnel is responsible for carrying out supervisory functions and an essential decision like any other Group A officer. They manage managerial positions and lead the troops in the field. Their role is necessary to handle an emergency and guide troops to take action. Many aspirants look for this position due to the high wages provided by Central Reserved Police Force.
Sub Inspector: The Sub inspector acts as a liaison between superior officers and lower grade officers. They hold the most important rank in the CRPF, whose prime job is to maintain law and order. Also, they perform duties ranging from VIP security to election duties and countering Naxal operation by guarding vital installations.
Assistant Sub Inspector (ASI): It is a non-gazetted position below sub-inspector and above constable. They are assigned with staff and administrative charges of the unit.
Head Constable: These officers are deployed in police stations as an officer in charge to maintain law and order. They also serve in armed reserves.
Advantage of being a Central Reserve Police Force (CRPF) Personnel
You can serve the nation that itself is a big reward for aspirants.
After attaining a higher designation, they are offered a good salary and incentives. You can work abroad as well as a CRPF personnel.
Conclusion
The serving nation is a matter of pride for all. You can achieve your dream and be the real hero as a CRPF Personnel. A CRPF officer's life is challenging, and you have to give your best to prove yourself.